PPR Copper Male Socket
is a type of plumbing fitting used in the installation of PPR (polypropylene random copolymer) pipes. It is made of copper, which is known for its durability, corrosion resistance, and excellent thermal conductivity. The male socket is used to join two PPR pipes together, providing a secure and leak-proof connection.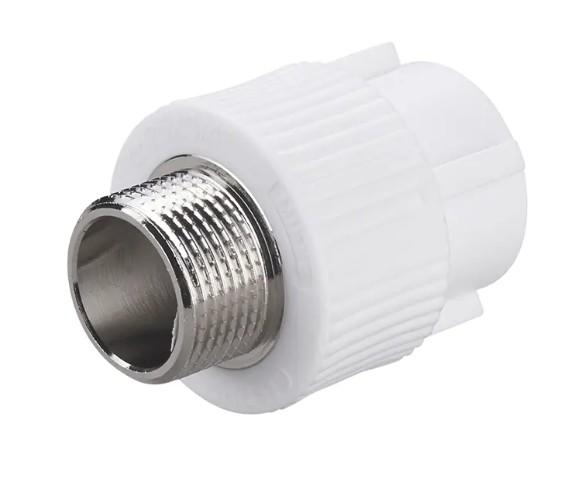 The PPR Copper Male Socket has a tapered shape and is designed to fit inside the end of a PPR pipe, creating a tight seal. The socket has a threaded exterior, allowing it to be screwed onto another fitting, such as a PPR Copper Female Socket, to complete the connection.
PPR Copper Male Sockets are commonly used in hot and cold water systems, as well as in heating and air conditioning systems. They are preferred by many plumbers because of their ease of installation, reliability, and durability. They are also resistant to high temperatures and pressures, making them suitable for use in a variety of applications.